Almost half of European end investors invest via their bank, research by Fundamental Media finds
47% of European end investors invest via their bank, followed by financial advisers
82% of end investors use online investment platforms
Low cost and transparency are the most important factors for end investors investing online
Most European end investors (47%) invest via their bank, followed by financial advisers (24%), according to research by Fundamental Media. However, there are significant differences per country, age group, income group and wealth bracket.
For our European end investor research, we surveyed 4,390 end investors across Germany, the UK, Italy and France. Questions focused on end investors' views on various investment products, saving for retirement and ESG as well as their investing behaviour, how they pick their investments and their media usage.
Banks are the most popular investment channel in France (56%) and the least popular in the UK (39%). Online fund platforms are popular in the UK and France, but only 5% of Italian respondents use it as a channel to invest.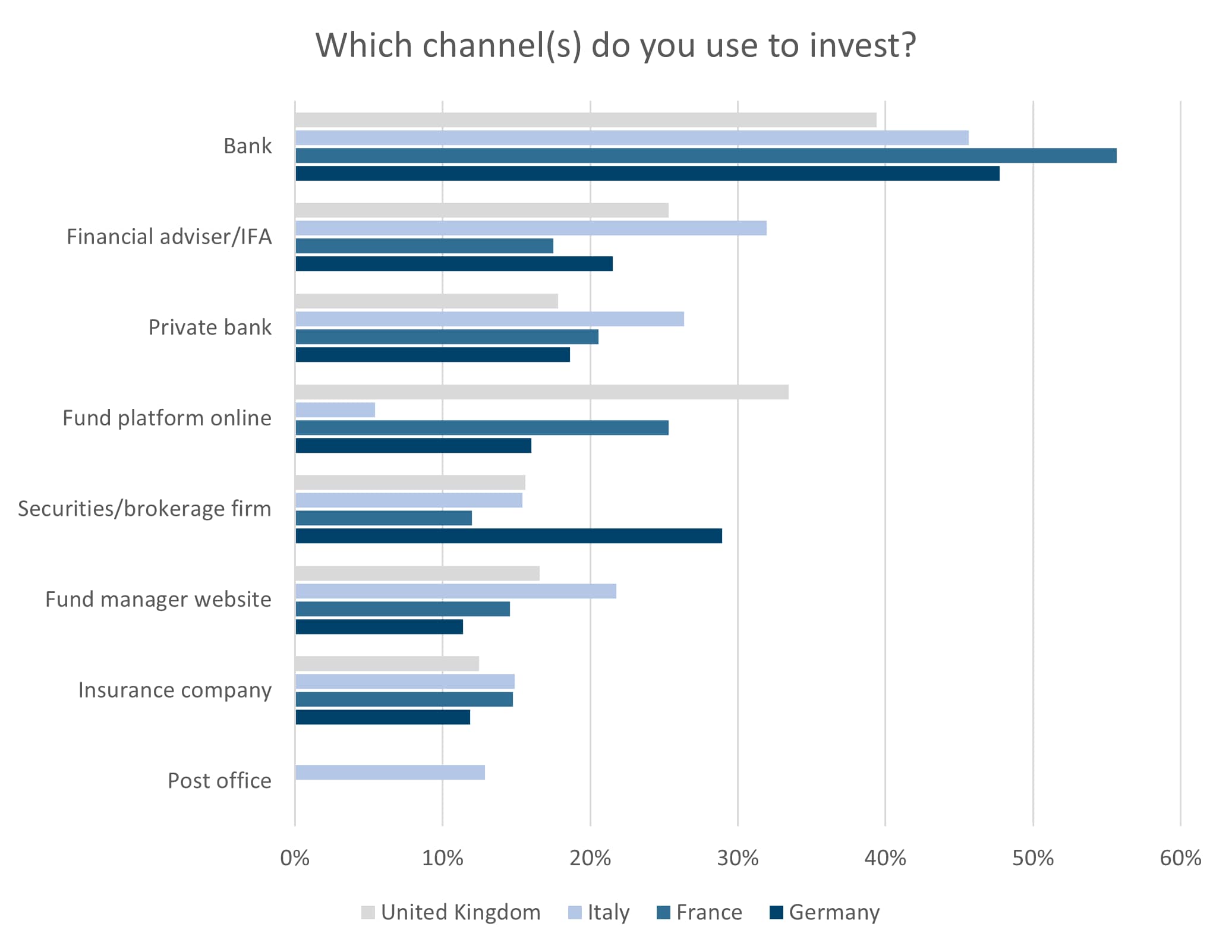 A vast majority of 82% of end investors use online investment platforms, using a range of different platforms that vary per country. Used by 40% of French respondents, Boursorama is the most popular in France, while the top platform in Germany is ING. Hargreaves Lansdown and Fineco are the most often used in the UK and Italy, respectively.
We also surveyed end investors about what they find most important when investing online. Low costs came out as the most important factor, followed by ease of use and transparency, although the preferences vary significantly by country, age group, income group and wealth bracket.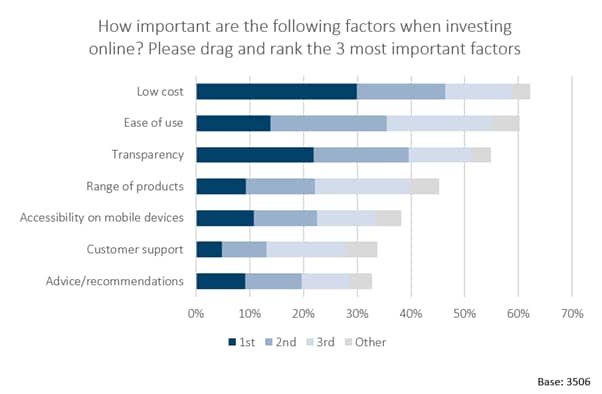 German respondents are the most cost sensitive, with 73% ranking low cost as one of their top three most important factors. At 64%, low cost was also the top priority in France, but in the UK ease of use, selected by 65%, ranked first. Italian end investors were most worried about transparency, at 63%.
For access to the full reports, contact [email protected]