ESG advertising has recovered to normal levels, data by Fundamental Monitor shows
Key points:
Brand campaigns accounted for over half of ESG advertising in North America in Q2 2023
The overall amount of advertising dedicated to ESG stood at 2%
Five asset managers were actively promoting responsible investing during Q2
ESG advertisers in North America shifted to brand campaigns during Q2 2023, which accounted for 56% of all ESG promotion, compared to 32% in Q1, according to data by Fundamental Monitor.
Meanwhile, insights dropped from 37% to 27% and fund promotion from 31% to 17% over the same period. The promotion of ESG accounted for 2% of total advertising volume, up from 0.26% in Q1 and a return to the figures regularly seen in the region, where the amount of ESG advertising often hovers around the 2% mark.
From speaking to a number of asset managers, ESG has become a sensitive topic in the US, due to negative coverage from politicians and significant outflows from ESG equity funds. Although the share of overall advertising dedicated to ESG has increased slightly from Q1 to Q2 in North America overall, we do not expect volumes to change any time soon in the US, as the sensitivity will likely result in a move away from heavy investment into ESGadvertising. This is unlike the trend seen in other regions, with ESG advertising in APAC slowly recovering following huge drops in Q1, and ESG promotion in Europe still accounting for 10% of all asset management advertising.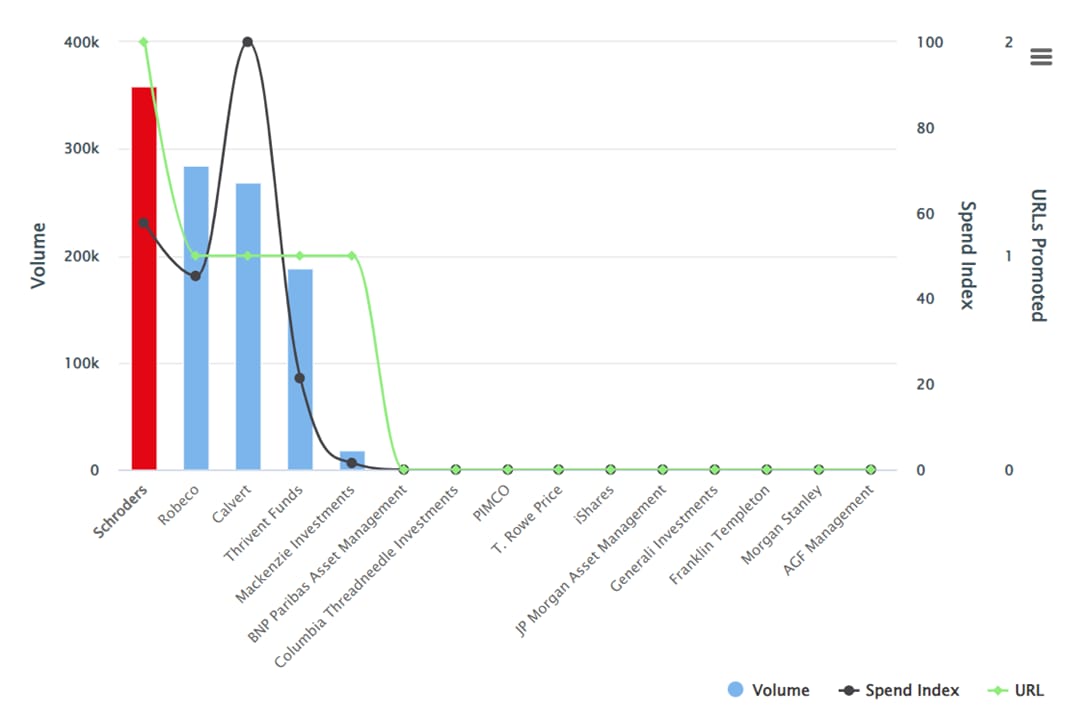 There were five asset managers who promoted ESG in the region during the second quarter, allocating 32% of their advertising to responsible investing. This was up only slightly from the 31% seen in Q1.
Two advertisers were active in Canada, while the USA had four different ESG advertisers. Three asset managers were only focused on promoting ESG: Schroders, Robeco and Calvert.
Below are some examples of the type of campaigns that were in market in North America during Q2 2023:
Schroders




Calvert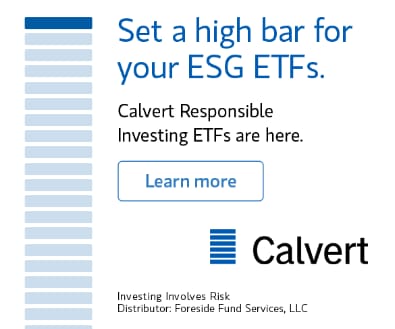 Thrivent Asset Management